The 52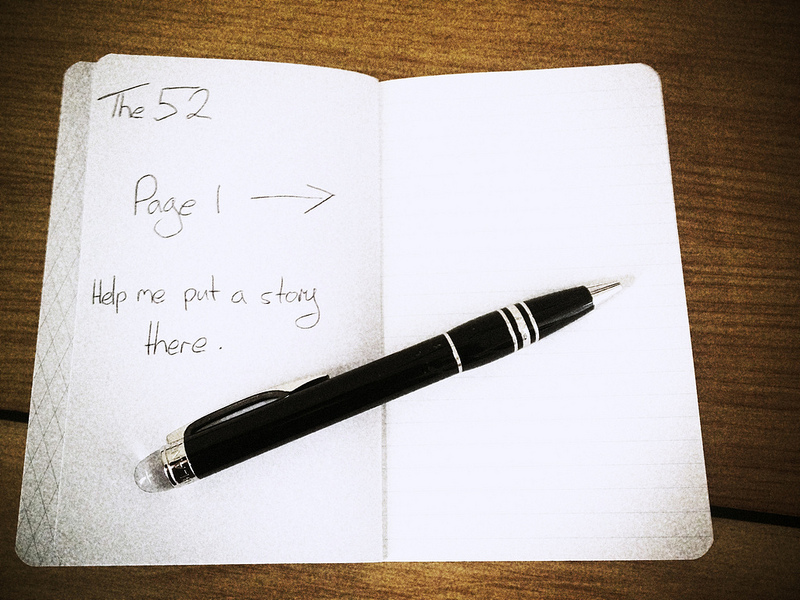 The 52 is a year long collaboration between me and… well, whoever wants to play.
Readers from all over the world were (and still are) invited to send me a single image that they have created, and that they would like to see me write a story about. Between us, we'll make stories that neither of us could have dreamed up alone, because neither of us have ever had the other half of the puzzle before. So far, I have thirty-five thirty-six collaborators. If you'd like to join in then feel free to send along an image that's yours, and that you have permission to publish, to storywright [at] gmail [dot] com. Don't tell me the story of the image. That's not the point. I want the image, and your permission to make of it what I will.
On the right you can find the most recent entries in The 52 series. All should be short enough to take in over a cup of coffee. If you find something that you enjoy there, please do share it. There's no publicity machine behind any of these tales, so the only way for people who'll enjoy them to actually find them is by word of mouth. Don't share this page. This is just a sort of summary page in progress I can point people to so I don't have to keep explaining all this. Send people to the story you enjoyed instead. All the usual sharing options are at the bottom of each page, or you can just email them a link.